There's no season quite like Christmas for bringing out all of our emotions. And there's no emotion so closely linked to Christmas as love. Our holiday songs and stories, movies and traditions all repeat the same chorus: Christmas means love.
But what kind of love does it mean?
What if shepherds and wise men and a new little family were all changed not by the love they gave but by what they received: a love that made them brave, known, and free—not only on Christmas, but for the rest of their lives?
This December, join us from home or in person for an experience of faith, hope, and Christmas' greatest gift: love.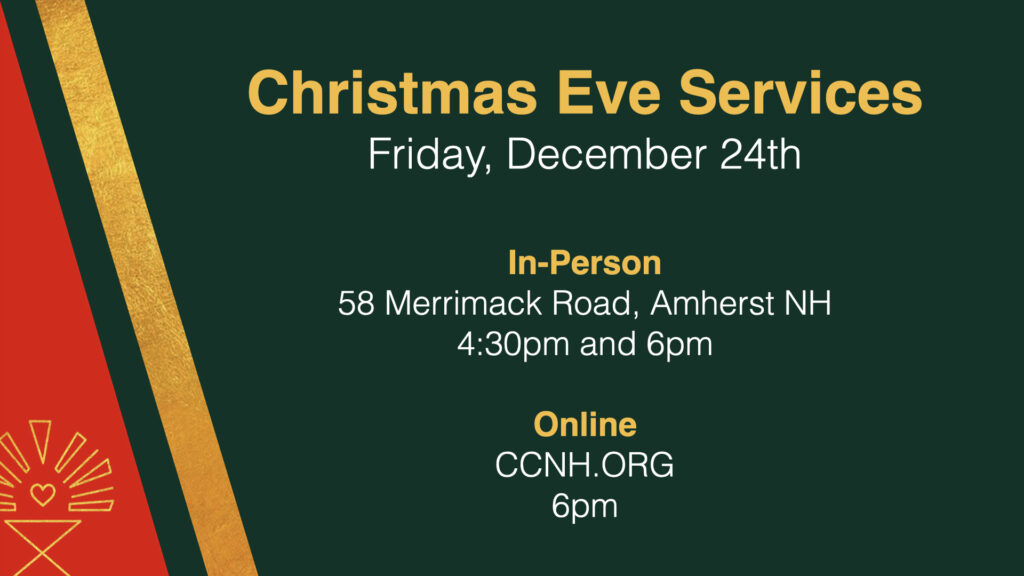 Don't forget to stop by our musical light show, LightFest, and vote on the color of our church building during Christmas Eve before December 22nd. And if you are looking for something special to do with your family on Christmas day, we'll be featuring a special Christmas program set to music and lights at 58 Merrimack Rd.
There are all sorts of reasons to join Christ's Church this holiday season. Consider making Christ's Church a part of your Christmas plans this year.