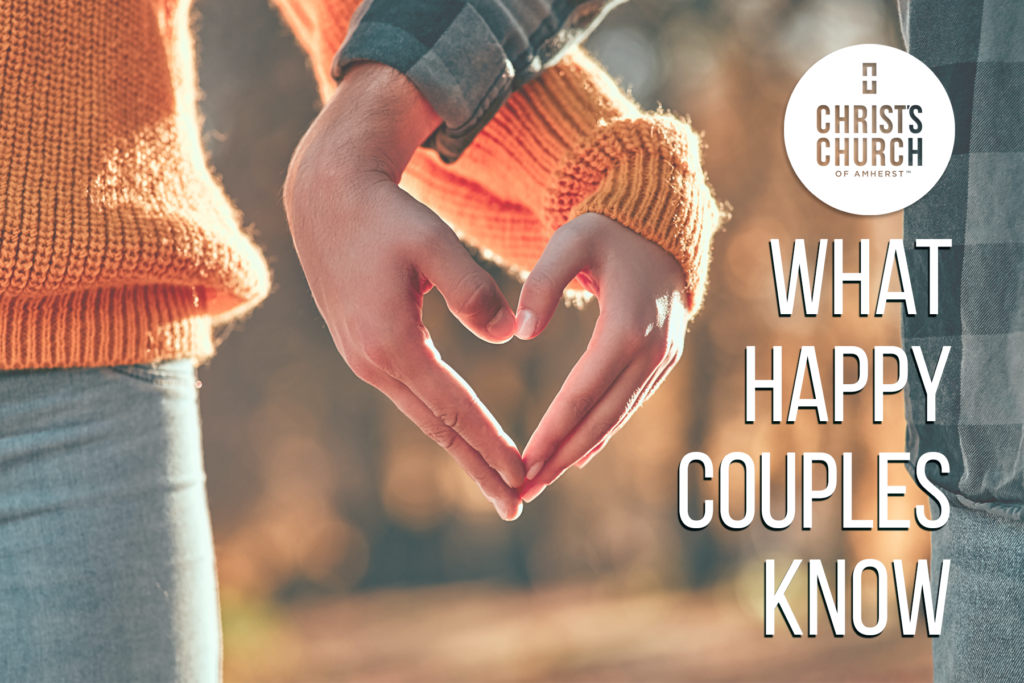 Marriage matters. But it doesn't always feel that way.
When your relationship with your spouse is on the edge or it simply feels lifeless, a marriage can be more like a fixture in your home than something that adds value to your life.
But it doesn't have to be that way. There are happy couples who weren't always happy couples. Change can happen.
Whether your marriage is in trouble, whether you'd like to see new life in your relationships or whether you'd simply like to pave the way for a successful married life to come, Christ's Church is offering something just for you.
After Easter join us as we discuss "What Happy Couples Know" — a four-session marriage class from pastor, author and speaker Andy Stanley that includes a meal and childcare.
Everyone is invited. And it's free. No strings attached.
So sign up now. Join us in May as we take a step to restore joy to our marriages or set the groundwork for joyful marriages to come.
Start date: Wednesday, May 4th, 6 pm at Christ's Church of Amherst.
REGISTRATIONS CLOSED. THANKS FOR YOUR INTEREST AND STAY TUNED FOR MOE OPPORTUNITIES LIKE THIS IN THE FUTURE.