The women of Christ's Church have a number of opportunities to connect and serve together including weekly bible study, evening life groups, retreats and coordinating special church-wide events.
SUMMER SESSION: MONDAY Evening LADIES' Group
The Lord's Prayer — the Our Father, as some traditions call it — is the most famous prayer in history. But what does it mean to pray it with all our heart, soul, mind, and strength? How do we live inside it?
Author, teacher, and songwriter Carolyn Arends pulls back the veil of familiarity to throw fresh light on the brilliantly succinct prayer Jesus taught his disciples to pray.
As the lessons unpack the prayer's six petitions, you'll discover the genius of Jesus in providing this road map for moving into maturity, clarity, and vision.
This series meets roughly every other Monday starting at 7 pm at Christ's Church. Learn more or sign up HERE.
Face to Face: Ladies' WEDNESDAY Morning Bible Study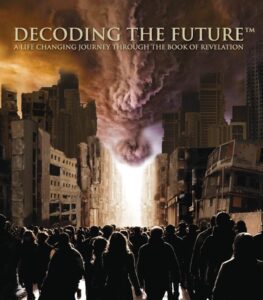 See the Book of Revelation through the eyes of ancient civilizations that existed over 2,000 years ago. You'll decode and experience The Book of Revelation with a new understanding that will change the way you look at our world. The Face to Face Ladies' Bible study meets every Wednesday morning at 9:30 am at Light of the World Church in Milford. Childcare is available. Sign up or send us your questions here. 
CCA Moms with Young Children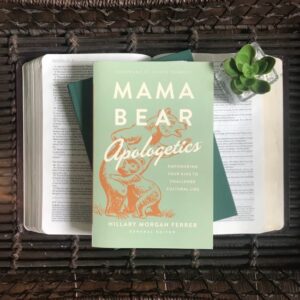 Maybe you are surrounded by cheerios and diapers, or possibly school books and packing lunches. Whether infant, toddler, or elementary student, apologetics might not be at the top of your list of things to study. Yet it has sparked the attention of mamas everywhere, including our group. The world is hard, and being equipped to navigate it is important so we can help our children be a blessing. Join us every third Wednesday of the month starting February 16th at 6:30 pm at Christ's Church of Amherst as we dig deep into tough subjects and God's word. We will cover a topic from Mama Bear Apologetics and the Bible at each session. In May, a panel of seasoned moms will come to answer all your motherhood and beyond questions. Most of all, come to enjoy fellowship, community, and yummy goodies with other moms in the same busy season of life. You can find more information or sign-up here.
LADIES RETREAT: A Fresh Look at Jesus with author Jan Johnson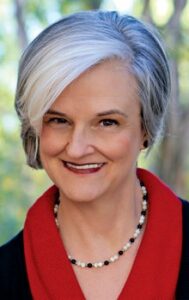 People know a lot about Jesus, but may not normally experience him. Imagine viewing him as the kind of person you'd want to sit and talk with on a park bench or go off on an adventure with! This is a glimpse of what Paul calls "knowing Christ" (Phil 3:10). Experiencing Jesus through studied, meditative interaction with Jesus in Scripture feeds our soul. It draws us into new ways of living.  Come take a fresh look at Jesus from March 25-27 at Camp Toah Nipi and answer the invitation to a relaxed life of love, joy and peace as well as truth, justice and adventure. Learn more here.
CHAT N CHEW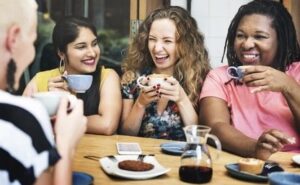 Ladies, need a night out? Want a chance to get together with old friends or make some new ones? Join this group at the church on the last Tuesday of the month from 7-8:30 pm for Chat N Chew, an opportunity for food and fellowship in a relaxed environment. Their next gathering is coming up on Tuesday, February 22nd after over a year long hiatus. If you're able to bring a snack to share that'd be great but please feel free to come even if you're empty-handed. We'd just love to see you! Chat. Chew. Relax. Repeat. 
Other special Events
The women of Christ's Church host an annual ornament swap in December and host women's retreats as well, which you can learn about here. Check back here for the latest details and view other upcoming women's ministry events here. 
CCA Ladies Facebook Page
If you are a woman and are new to CCA, joining the CCA Ladies' Facebook page is a great place to start. The page is a private group for sharing prayer requests and staying connected and be encouraged. Reach out to one of the CA ladies to request a personal invite.