The women of Christ's Church have a number of opportunities to connect and serve together including weekly bible study, evening life groups, retreats and coordinating special church-wide events.
MONDAY Evening LADIES' Group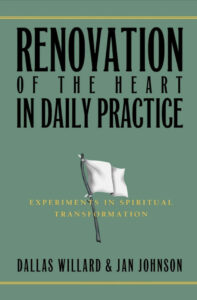 Join the Ladies Evening Study for "Renovation of the Heart in Daily Practice" by Dallas Willard and Jan Johnson this fall.
Want to enjoy the adventure of plowing the ground for growing an unshakable faith? This book of devotions and accompanying exercises explores Dallas Willard's ideas for renovating the whole person in a way that is both accessible and relatable.
Every other Monday at 7 pm at Christ's Church of Amherst (Sept 19, Oct 3, Oct 17, Oct 31, Nov 14, Nov 28, Break for December, Jan 9, Jan 23). Learn more or sign up here.
CCA Moms with Young Children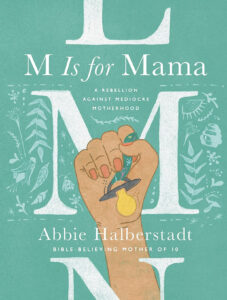 Mother-of-ten Abbie Halberstadt believes that Christ has so much more to offer you and your family than the empty validation of fist bumps for surviving another day that worldly culture brings to the table. Abbie offers advice, encouragement, and scripturally sound strategies seasoned with humor and grace to help you embrace the challenges and see the rewards of Christlike motherhood.
Join us the second Wednesday of the month (Sept 14, Oct 12, and Nov 9) at 6:30 pm to learn from God's word and each other. Learn more or sign up here.
Face to Face: Ladies' WEDNESDAY Morning Bible Study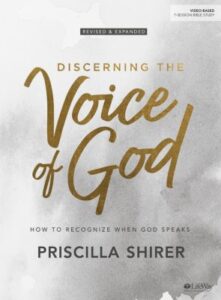 The Face to Face Ladies' Bible study meets every Wednesday morning at 9:30 am at Light of the World Church in Milford starting September 14th. If you have a heart that's "prone to wander," consider taking time out to lean into God's word with us and enjoy some of His most precious gifts. The Face to Face Ladies' Bible study offers love, new and renewed friendships, time for sharing and prayer, and a great study. 
Join them this fall for Discerning the Voice of God by Priscilla Shirer. Childcare is available. More information about the Bible study is coming soon. Sign up or send us your questions here. 
Other special Events
The women of Christ's Church host an annual ornament swap in December and host women's retreats as well, which you can learn about here. Check back here for the latest details and view other upcoming women's ministry events here. 
CCA Ladies Facebook Page
If you are a woman and are new to CCA, joining the CCA Ladies' Facebook page is a great place to start. The page is a private group for sharing prayer requests and staying connected and be encouraged. Reach out to one of the CCA ladies to request a personal invite.