The women of Christ's Church have a number of opportunities to connect and serve together including weekly bible study, evening life groups, retreats and coordinating special church-wide events.
Face to Face: Ladies' WEDNESDAY Morning Bible Study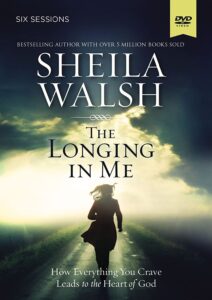 Do your desires have you going around in circles? You may be looking for fulfillment in all the wrong places. Join the Face to Face Ladies' Wednesday Morning Bible Study starting September 15th at 9:30 am as they explore Sheila Walsh's The Longing In Me. Childcare is available. Sign up or send us your questions here. 
MONDAY Evening LADIES' Group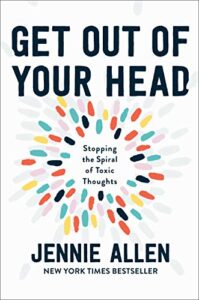 Are your thoughts holding you captive? Get Out of Your Head is a Biblical guide to discovering how to submit our minds to Christ because how we think shapes how we live. As we surrender every thought to Jesus, the promises of God flood our lives in profound ways. Join the Monday Evening Ladies' Group every other Monday night this fall as they learn to confront the spiral of toxic thoughts in their lives. The group is launching on September 20th. Sign up or send us your questions here. 
CCA Moms with Young Children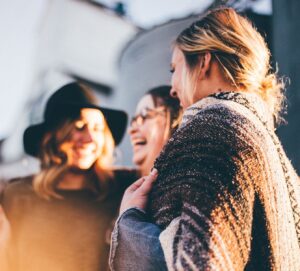 Life as a mom, especially with young children, can often feel lonely and isolating. It's a season where we need community and fellowship more than ever. Join this group of moms with young children (elementary-aged and below) to find spiritual encouragement, support, and the togetherness we crave in the little years. This group will be diving into a relevant topic once a month at CCA (Sept 22, Oct 20, Nov 17). Join them on September 22nd at 6:30 pm to discuss how parenthood can impact our marriages. You can find more information or sign-up here.
CHAT N CHEW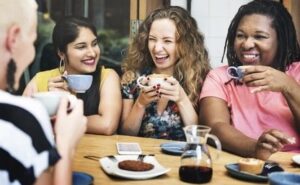 Ladies, need a night out? Want a chance to get together with old friends or make some new ones? Join this group at the church on the last Tuesday of the month from 7-8:30 pm for Chat N Chew, an opportunity for food and fellowship in a relaxed environment. Their next gathering is coming up on Tuesday, September 28th after over a year long hiatus. If you're able to bring a snack to share that'd be great but please feel free to come even if you're empty-handed. We'd just love to see you! Chat. Chew. Relax. Repeat. 
Other special Events
The women of Christ's Church will be hosting their annual ornament swap in December and will be doing a retreat in the spring. Check back here for the latest details and view other upcoming women's ministry events here. 
CCA Ladies Facebook Page
If you are a woman and are new to CCA, joining the CCA Ladies' Facebook page is a great place to start. From sharing prayer requests to promoting a fun event, this is a great place to stay connected and be encouraged.